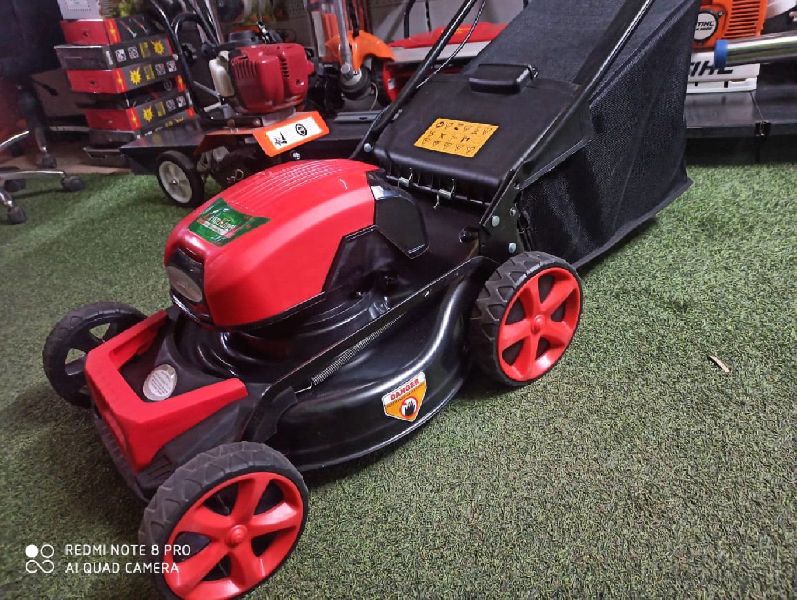 Compared to conventional gas-powered mowers, electric lawn mowers are more practical and environmentally beneficial. Electric mowers run on electricity via a wire or a rechargeable battery rather than a combustion engine that is fuelled by fossil fuels.
Due to the nation's growing emphasis on sustainability and environmental protection, electric lawn mower suppliers in India are significant. Electric lawn mower suppliers offer a healthier and more environmentally friendly alternative to gas-powered lawn mowers.


Many models now available compete in terms of performance and features with their gas-powered counterparts. Thanks to recent significant advancements in technology.


Why Do Electric Lawn Mowers Work?
The blades used to cut the grass are propelled by an electric motor in electric lawn mowers. Because of the way they are constructed, they are significantly quieter than gas mowers. It can be quite helpful if you live in a neighbourhood with noise restrictions.


Because they do not release harmful pollutants into the atmosphere, electric mowers are also a more environmentally friendly choice. Electric lawn mowers come in both corded and cordless varieties. Compared to cordless mowers, which run on rechargeable batteries and have a longer range, corded mowers are less mobile and have a smaller working area.


Electricity is used to push one or more blades on an electric lawn mower. A belt or set of gears transfers the motor's energy to the blades after being fuelled by a rechargeable battery or an electrical outlet. Flying in the air, blades at high speed slashed the grass.


Electric Lawn's Environmental Benefits
Using an electric lawn mower rather than a gas-powered one has various benefits for the environment:


Emissions Are Lessened
While in use, electric lawn mowers do not emit any emissions. Hence, they do not pollute the air. In cities with poor air quality, this is especially crucial.


Reduced Noise Pollution
You may mow your lawn without bothering your neighbours by using an electric lawn mower. They are much quieter than gas-powered mowers.


Decrease In The Use Of Fossil Fuels
Mowers with gas engines must be fuelled by fossil fuels. The production and delivery of these fuels contribute to greenhouse gas emissions and environmental harm.


To further lessen their impact on the environment, electric mowers use electricity. It can be produced from renewable energy sources like solar or wind power.


Smaller Maintenance Needs
Compared to gas-powered mowers, electric lawn mowers often require less maintenance. It reduces the need for oil changes and replacement parts. Additionally, they typically last longer than gas-powered mowers. It results in a reduction in the number of mowers dumped in landfills.


Less Spills and Leaks
The ecosystem could be harmed by the occasional fuel and oil leaks from gas-powered lawn mowers. The likelihood of spills and leaks is lower because electric lawn mowers don't have this issue.


Conclusion
You can manage grass clippings and maintain a healthy lawn by choosing one of the electric lawn mowers that have bagging and mulching options. If you are picking a model, think about whether these aspects are significant to you. Depending on the model, extras, and brand, electric lawn mower prices might differ greatly. A model that falls within your price range should be chosen after determining your budget.